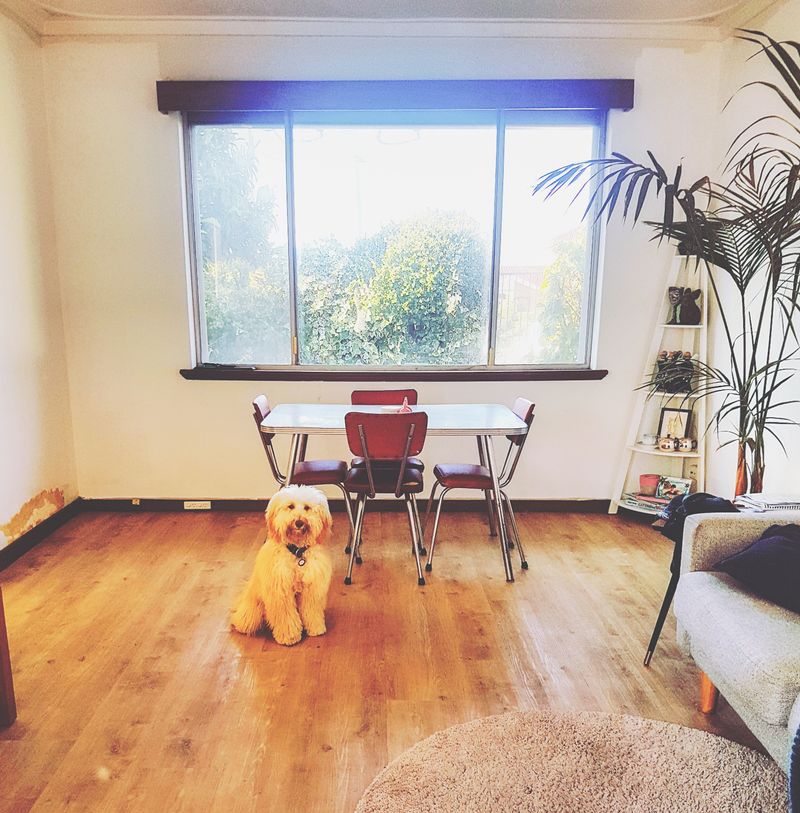 With all the hype behind The Block currently on Channel Nine, there's certainly been a lot of talk across the board but also inside the Realmark Coastal office. We all know everyone loves a great renovation story so in the coming weeks we will be featuring a selection of complete renovation stories and some that are still a work in progress!
Today we have the great pleasure of sharing Emilee Rippon's current renovation project.
When did you start/finish your home renovation?
Started it around January 2018 and I am still going!
Tell us a little about your reno project:
I wanted to turn my house into a home, something that I could resonate with and live in for how-ever-many-years knowing that every inch of that house was full of love and comfort and homely-ness. Turns out that now it's full of half-love and lots more money than expected, but I will push on! I wanted to be able to tell visitors that I did it myself, so everything that I have been able to do, I have; I cut my own splashback for my kitchen, re-grouted my bathroom on my own, and even built my own pantry. It's taking longer than expected because there are certainly days where I hate everything and just want to burn the place down and start over, but then I think of how much work I have already put in and how much love is already in this home and the things I still have to do, and I love it.
What was the inspiration behind your reno?
I am a sucker for the 1950s/60s so I thought "why not buy a 60s home and renovate it?", seemed easy enough with all the hype around The Block and other DIY renovation shows and there was plenty of inspiration from Pinterest and Instagram.
Where did you get your ideas from?
I LOVE PINTEREST. And I love older mid-century styled homes, and everything 1950s/60s, so it was easy enough to create a vision of what I wanted with my space.
Did you have any major hiccups during the process?
A few hiccups but nothing that patience couldn't handle. I think the one that sits with me the most was when I was coming to the end of my budget and I decided to get my new oven installed. The original 1960s oven was still in the home, and when I got the electrician in to hook up the new one he informed me that it required more power than the original oven that was there before. They had to cut into my wall, run new wiring, and plaster up the wall again - not really a cheap exercise and basically pushed me to completely empty what was left in my pockets.
Any tips for current or future renovators?
Expect delays and practice patience. Doing it yourself is satisfying at the end but it's a real push to get there.
Are there any contractors you'd recommend?
We had a great roof guy named James, he replaced over 200 tiles on my roof for me and stopped it leaking into my laundry - http://www.4-roofrestorations.com.au/index.html
Elias from Home Integrity was incredibly helpful through the whole process too - https://www.homeintegrity.com.au/
Would you do it again?
Maybe if I had more money, but right now I am thinking NO WAY. Though the satisfaction may out-weigh the bad by the time I have completely finished, so ask me again in another 12 months.