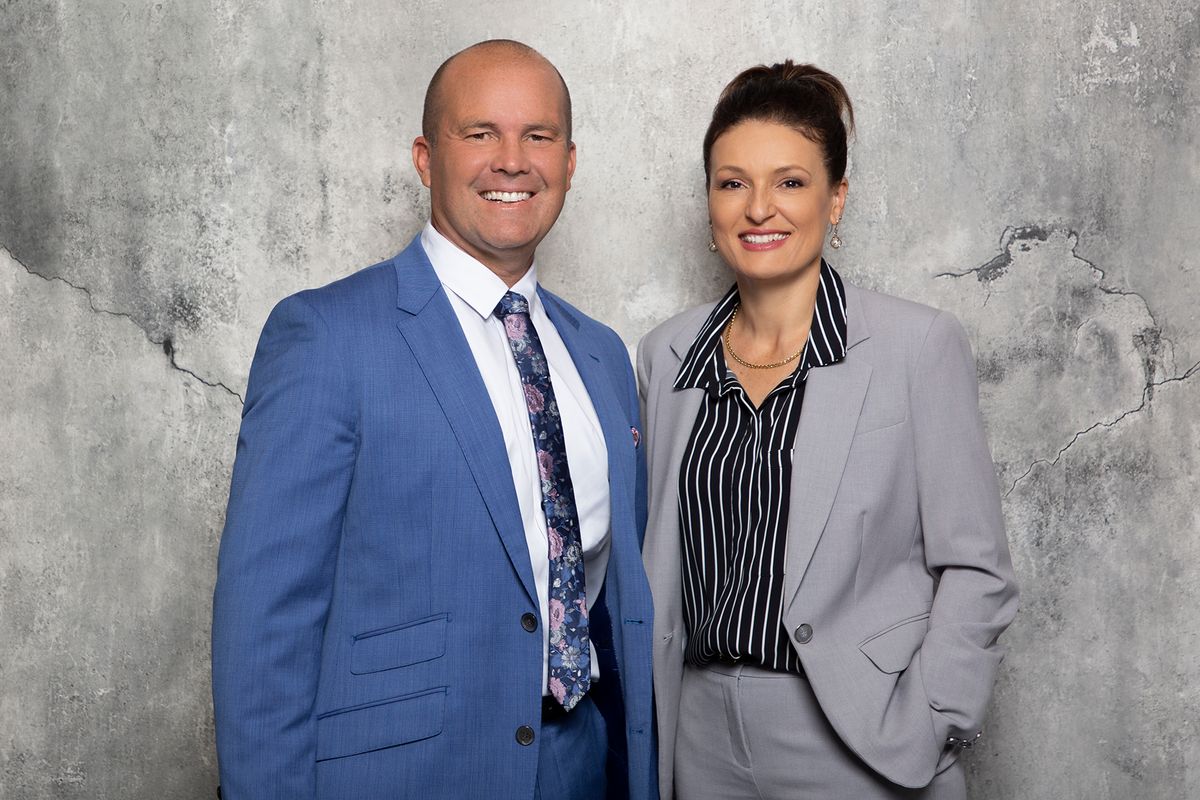 Perth real estate husband and wife team Todd and Danielle Utley have smashed their personal sales record a year after joining leading WA agency Realmark Coastal.
The top-selling agents in the coastal Perth suburbs of Iluka and Burns Beach sold 75 properties in 2020 with a value of $67 million, beating their 2015 record., and say they were thrilled to achieve the milestone despite the challenges presented by COVID-19 restrictions.
"Since joining Realmark in September 2019, we have been reinvigorated from moving out of our comfort zone and it has no doubt contributed to our record year in helping sellers achieve record prices," said Danielle.
"They say a change is as good as a holiday and we've certainly found the fresh start has done wonders – from the new environment to new technologies, colleagues and conversations, we have experienced fresh motivation and embraced new ways of doing things."
Having worked in the real estate industry for more than 20 years, the pair knows the market well but acknowledges the importance of continued learning.
"It doesn't matter how familiar you become with the processes, it's critical to keep learning. Each client, admin system, and boss you work with is a new experience that helps you look at things differently and brings another level of excitement to what you're doing," explained Danielle.
"In particular, in a year like this when COVID-19 restrictions impacted the way real estate agents could work, we were grateful to be working with a highly innovative, flexible team."
"The fact that we have been working in Burns Beach and Iluka for a long time and that we live on the coast also paid dividends this year because we know the market intimately. "
"When the tide turned for the Perth property market in January this year and buyers were out in force, we did well because we hold the majority of stock in our focus suburbs, meaning many buyers were coming directly to us to find their new home."
The pair is expecting continued growth in the market over 2021, and hopes to build on their incredible year.
"The urgency created by COVID-19 is likely to keep going and I think we'll see an even more significant increase in prices shortly with stock still tight," said Danielle.
Realmark Coastal Managing Director Sean Hughes said he was thrilled by Todd and Danielle's success.
"It's fabulous to have agents of Todd and Danielle's calibre, who have unparalleled knowledge of Perth's northern coastal suburbs of Iluka and Burns Beach, at Realmark Coastal, and we're proud to have helped them deliver their best year yet," said Sean.
"Cultivating an inspiring team atmosphere and offering superior processes, support systems, branding, training, events and wellness activities is our focus at Realmark Coastal."
Realmark Coastal, with 50+ team members, is Perth's largest Realmark agency.
Realmark Coastal, traditionally known for its focus on the oceanside suburbs along the coast from City Beach to Hillarys, have expanded their footprint both inland to Floreat, Wembley, North Perth and Leederville, and north to Beldon, Ocean Reef, Iluka and Burns Beach.